Wedding: 10/17/2015
Services Used: DJ & Uplighting
Venue: Riverside Farm, Pittsfield, VT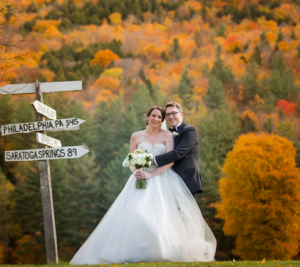 Talena and Jim were amazing!! Very professional, detail oriented and thorough. I highly recommend using their up-lighting package as at made a huge difference with photos and highlighting the great details of the venue. Talena and Jim were exactly what we hoped for and more!!
Alex & Colleen
Wedding: 09/19/2015
Services Used: DJ
Venue: Red Barn Gardens, Williston, VT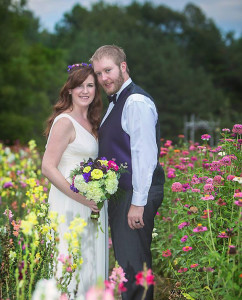 Steve was our DJ/MC and he was great! He kept things moving along nicely keeping us all on track. He played awesome music and kept the party going and even joined the party toward the end showing us some of his dance moves which were pretty impressive! Super happy that we chose Premier Entertainment & Events for our DJ!!
Keeley & Keith
Wedding: 09/06/2015
Services Used: DJ & Photo Booth
Venue: West Mountain Inn, Arlington, VT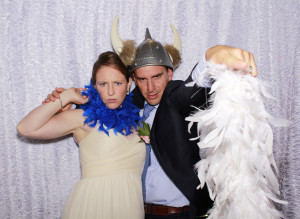 Talena and Jim from Premier were amazing! We had very specific music requests and they played exactly what we asked for. They were highly professional, very calm, and extremely nice! Talena even got my husband and I drinks during the start of the dinner. They were also great about getting in touch with us prior to the wedding to get all the necessary information. I would HIGHLY recommend them!
Sara & Jonathan
Wedding: 09/05/2015
Services Used: DJ & Photo Booth
Venue: Stratton Mountain Club, Stratton Mountain, VT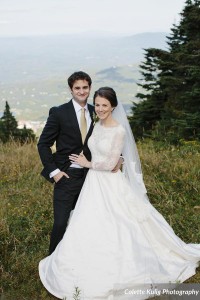 We can't thank Talena and Her assistant Ashley from Premier Entertainment enough for the amazing job that they did for our wedding this past Labor Day. We were originally having trouble finding entertainment for our wedding and stumbled upon Premier Entertainment- so lucky that we did!
Talena was a pleasure to work with leading up to our wedding making it easy to get het he information she needed and was extremely helpful in our actual planning of the reception schedule offering advice from all of her experience.
At a family wedding years ago I had my name mispronounced so I was happy to see Talena take the time to get the correct pronunciations for all of our wedding party.
We were running a bit late after our photo session, but Talena was excellent at working with our venue and adjusting the schedule. She always tracked us down for all of the big moments and made sure that we were ready for all of them. With just a few songs selected as "must plays" she did a fantastic job with the playlist and keeping our guests on the dance floor.
Ashley did a great job I'm running the photobooth and making sure our guests made the most of it. It was a huge hit and the photoalbum they made on the spot was awesome for our long trek back home.
Ashley & Duncan
Wedding: 09/05/2015
Services Used: DJ
Venue: Camp Canaras, Saranac Lake, NY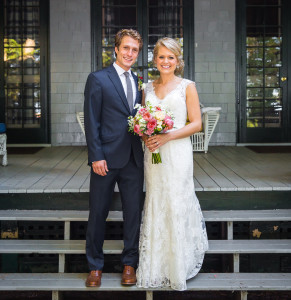 If you are looking for a DJ for your wedding, stop looking. You want Premier Entertainment. This company and the people are the best of the best! Talena and Steve are incredible. We could gush for DAYS about how amazing they are. Professional, prompt, engaged in the planning process, practical, honest and ON TOP OF IT! Everything was perfect. In a heartbeat we would work them again.
We wanted a DJ for our wedding and knew we wanted to work closely with who we hired. I called and left a message on a Saturday morning. Talena returned my call in 20 minutes, on a SATURDAY! Friendly, welcoming, bubbly and most importantly honest. She told us she given it was Labor Day weekend they would be booked soon and we should decide soon. We called 2 more DJs. They didn't come CLOSE to the connection we made with Talena and booked Premier a day later!
Throughout our entire planning process we never waited more than 24 hours for an email reply or a return call. When we had worries, Talena had answers. When we changed our plans, she was on board. She worked until things were perfect! The online planning form is easy and quick. I loved being able to upload an excel sheet with must/do not plays. A week out we had a phone in-depth planning session to review our details. Going into wedding week we had NO worries about the music or how incredible Steve would be! And oh-my-lord, Steve was THE BEST DJ OF ALL TIME!!! Steve NAILED everything! The announcements were spot on, timing was perfect, the dance floor was PACKED, all our songs played, everything was PERFECT. No one wanted the night to end and it was all because of the incredible planning leading up and the flawless execution of Steve on wedding day. Some of our well seasoned wedding guests said he was the best DJ they had ever seen at a wedding. These people are wonderful. Stop looking, this is who you want to work with!!
Thank you Steve & Talena!! We are so, so lucky we were able to work with you!!
Lyndsay & Jake
Wedding: 08/22/2015
Services Used: DJ
Venue: The Whitcomb Barn, Essex Junction, VT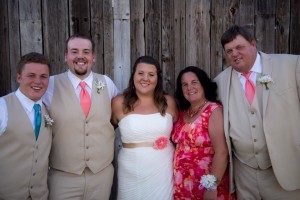 I would like to take a moment to thank Jim for his services at my daughter's wedding. The day was more than I could ever ask for. Jim met with Kelsey and Andrew to talk about what music they wanted played at a pre wedding meeting. They also talked about the ceremony as it was on site. Jim was instrumental in getting things on schedule and making sure that we were comfortable with how things were going. There were 195 people at the wedding and I think that most of the evening at least 100 of them were on the dance floor. Jim did a great job reading the crowd and the music they were dancing to. Many people have asked me about the DJ since the wedding as they said they have not been to such a fun wedding in a long time or ever. Yes this might have something to do with the people but they also need the right variation of music to dance to. I am so glad that we went with Premier Entertainment. My daughter's day was perfect and Premier helped make that happen. I would recommend them to anyone. You will not be disappointed.
Christina
Wedding: 08/22/2015
Services Used: DJ & Photo Booth
Venue: The Hermitage Club at Haystack Mountain, West Dover, VT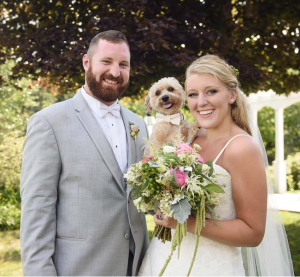 We got married in August 2015 & used Premier Entertainment for our music & photobooth and could not have been happier with our choice!!! I struggled to find a DJ that I was comfortable with as many of them teeter on the line of cheesy and overdone. I was extremely nervous about the whole thing, especially because I had a VERY specific idea of what I wanted my music to be. I found that most DJs would not allow you to request more than a few songs and they did not want you to be involved in most of the choosing. Well, it was a breath of fresh air when I talked to Talena and she told me not to worry. She would take my (large) list of song requests and play as many as she could. She was able to create the most perfect atmosphere for dancing and partying. Everyone danced all night. I was very insistent that I didn't want any of the usual DJ interference that I've seen done with other weddings–where the DJ is constantly interrupting the music to tell everyone to dance or some silly lines that end up sounding so corny and ruining the flow. Whenever Talena was on the mic it was so natural, she was PERFECT! Another thing I just have to mention is the amount of time and effort Talena puts into your wedding. She kept me so on task and was in constant contact making sure I was okay. She helped me with so many things that she did not even need to do. She gave me suggestions that I would not have thought of myself and made sure that everything flowed perfectly. On the day she was so accommodating. The entire night she kept making sure me and my husband were okay, she even went and got us drinks because no one was serving us. She helped fix my dress when my bustle broke. She went above & beyond what a DJ is there to do & I cannot recommend her enough. So if you are looking for a DJ that will work with you, respect every request about how you want your night to go, be there with you through the entire process & create your perfect wedding soundtrack, go with Premier Entertainment!
Jessica & Jeffrey
Wedding: 08/01/2015
Services Used: Photo Booth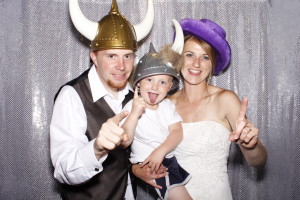 We absolutely loved having the photo booth; our guests had a great time! The company and staff were very easy to work with and accommodating throughout the wedding. We have had many compliments from our guests! We received a guestbook with photo strips from the booth that night to take home! Also received a digital copy of all the images just a few days after the wedding. Definitely was the focal point of the night, absolute blast!
Chelsea & Brent
Wedding: 07/25/2015
Services Used: DJ & Photo Booth
Venue: Tourterelle, New Haven VT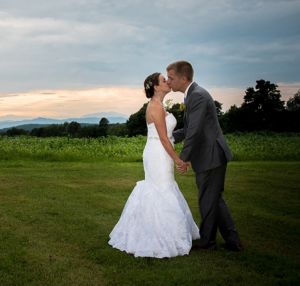 We looked at many DJ services throughout Vermont for our wedding, and Premier Entertainment was by far the most friendly, responsive, and easy-to-work-with DJ company we could find. Not only that, but they were more affordable than the majority of DJs we looked at! Jim and Talena worked with us tirelessly to make sure everything went just as we wanted it, from the music to the lighting to the photo booth. They responded to every email almost immediately, and even met with us at the reception venue a couple of months before the wedding to talk about lighting and set up a schedule of events with our reception coordinator. Nothing we asked of them was ever too much… Talena even designed our photo booth strips to match our theme colors and our wedding invitation design! DJ Jim kept the dance floor packed all night, and played all the songs on our "must play" list, along with other songs that everybody loved. The announcements were all spot on, and Jim made sure to keep time for us throughout the reception. They brought tons of fun props for the photo booth, and made sure that our guest book was packed with photos and messages from our guests! We received a USB with the photos within 2 days after the wedding, and Jim allowed us to extend our time for 15 minutes without any extra charge! We could not have asked for a more knowledge, professional, and accessible DJ service. I highly recommend choosing Premier Entertainment as your wedding DJ… you won't regret it!
Jeffrey & Amber
Wedding: 07/25/2015
Services Used: DJ & Photo Booth
Venue: West Monitor Barn, Richmond, VT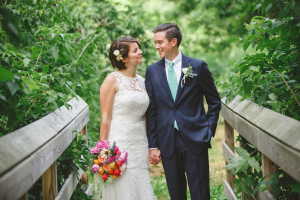 Talena at Premier Entertainment did an excellent job at our wedding. She was professional and responsive and helped us greatly in the planning process. We highly recommend Premier Entertainment and Events.
Jack & Ramona
Wedding: 07/18/2015
Services Used: DJ, Uplighting
Venue: Trapp Family Lodge, Stowe, VT
It was a pleasure having Talena as our wedding DJ. She was so patient with all of our last minute changes and was nothing but nice about it. And when I say last minute I mean like 2 hours before the ceremony! My husband and I aren't big party animals or dancers but she managed to get us out on the dance floor quite a few times for some Special moments that we won't ever forget. She was very down to earth and did everything we asked her to do.
Courtney & Dillon
Wedding: 07/18/2015
Services Used: DJ
Venue: Edson Hill, Stowe, VT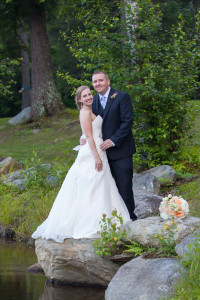 Jim was excellent. He was there from the ceremony right to the end of the reception and we had nothing but positive reviews from our guests the entire night. For us, we requested more of what not to play than what to play during the reception and he did an amazing job of meeting our requests. Jim worked perfectly behind the scenes setting up for our ceremony and reception and most importantly kept the bride happy from setup to sundown. He played time keeper for all our planned events and worked seamlessly with the event staff. By the end of the night our guests and us didn't want the music to stop! We would highly recommend Jim and Talena!
Blair & Connor
Wedding: 07/04/2015
Services Used: DJ
Venue: Jay Peak Resort, Jay, VT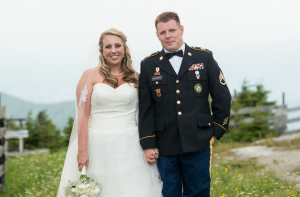 Jim and Talena were very professional and fun throughout the entire process. They absolutely listened to what we wanted, focused on every detail, and facilitated a great party! Our guests of all ages were raving about how much fun they had and how the dancing never stopped. Jim even worked with my parents to surprise us with a choreographed routine! On our wedding day, Jim was accessible and attentive. The day could not possibly have been any better, and I owe a lot of that to Jim! I would recommend Premier to any style of wedding, and they will make your day very special.
Adam & Lindsay
Wedding: 07/03/2015
Services Used: DJ, Uplighting
Venue: The Essex Resort & Spa, Essex, VT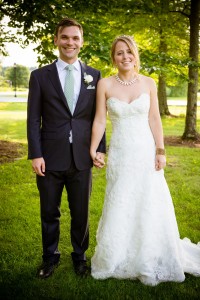 I worked with Jim and Talena on our wedding at the Essex Resort and Spa. They were extremely responsive and were the ones that helped us plan the flow of the night. Everything went perfectly and Jim was an amazing DJ. There was never a point during the night that there wasn't a ton of people on the dance floor. He followed our wish list perfectly, and kept the tone of the evening moving exactly the way we were hoping. They also provided uplight that made the room look extra amazing. I really can't say enough how happy I was with their service.
Shelby & Andrew
Wedding: 07/26/2014
Services Used: DJ
Venue: Burke Mountain, East Burke, VT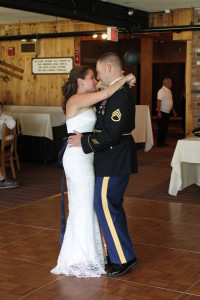 They were amazing and made sure to take care of everything so that I didn't have to worry about anything. They were so much fun and our guests had an absolutely amazing time.
Aimee & Andy
Wedding: 7/25/2014
Services Used: DJ & Uplighting
Venue: Catamount Country Club, Williston, VT
Jim and Talena are an amazing team! Jim knew exactly what I wanted to have played during the wedding and he was a great emcee! He got people dancing and the night ran so smoothly! Talena was so amazing and helpful. She took the reigns and made sure that the night went smoothly and stress free. I would not have been able to have such a stress free wedding without Talena. I would hire Jim and Talena again and again! They were great to work with and made my wedding spectacular.
Ashley & Alan
Wedding: 10/04/2014
Services Used: DJ & Photo Booth
Venue: Edson Hill, Stowe, VT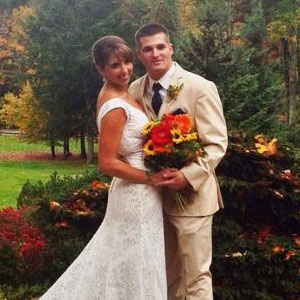 While trying to plan a wedding seems endless, by hiring Premier Entertainment to provide a music and a photobooth, I can honestly say the entire process was much easier. From day one they were extremely accommodating, helpful, and enthusiastic about working with my husband and I. They met with me several times, made sure my wants/needs were met, and constantly fed off my ideas. Premier Entertainment was top notch in all their services, they were extremely personable, and I recommend them to anyone looking to create a memorable event!
Kristy & Brandon
Wedding: 06/21/2014
Services Used: Photo Booth & Uplighting
Venue: Catamount Country Club, Williston, VT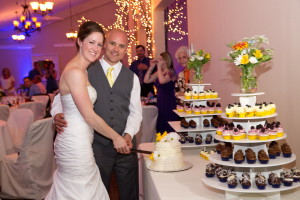 We met Talena from Premier Entertainment and Events at a tasting at the Catamount Country Club. While there were other vendors there offering similar services, we immediately 'clicked' with her and found her very helpful and nice. She was great to deal with from that first meeting all the way up until our wedding day. The uplighting she brought made our reception room look out of this world, and our guests absolutely loved the photo booth. Talena stayed there all night until the event was over and was energetic and fun from start to finish- everyone loved her. Thanks Premier Entertainment for making our special day even more special, it was a blast! : )
Ben & Joanna​​​​
Wedding: 09/13/2014
Services Used: DJ
Venue: Private Residence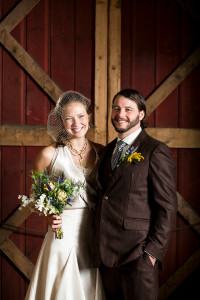 Jim and Talena were such a wonderful team. They were professional, flexible and worked wonderfully to make my wedding day as seamless as possible. Jim was able to fit in all of my requests in the most perfect spots during the evening, and his music transitions from cocktail hour to dinner to dancing were perfect! Some of my guests had some requests that they were pretty stoked about and Jim was able to accommodate all of them – I got lots of compliments on how great Jim's music selection was. I'd hire Premier Entertainment again in a heartbeat.
Casey & Adam
Wedding: 08/23/2014
Services Used: Event Rentals & Photobooths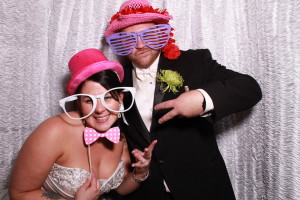 Premier Entertainment was wonderful to work with! They answered my emails "after hours" and were extremely responsive with any questions I had. The were excellent about continued contact with me (they didn't fall off the radar until the day before my wedding like many vendors) up until my wedding day.
They customized my photo booth strip to match my wedding theme/invitations. My wedding guests absolutely LOVED the photo booth, each guest in the booth got a copy of the photo and I have several hundred photos that I would have otherwise not seen because they provided me with a disk of the entire night! This is a fantastic way to catch your guests fun and shenanigans since you cant be everywhere at once.
I highly recommend Premier, they are a great value and you capture priceless moments!
Dawn & Jason
Wedding: 08/02/2014
Services Used: DJ & Uplighting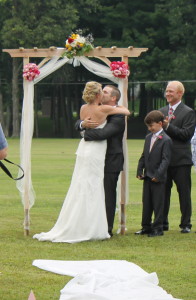 Premier entertainment did a wonderful job for our wedding. They kept everything on track for us which was a challenging task. They were professional and accommodating for all of our requests. Great job!
David & Heidi